Ministries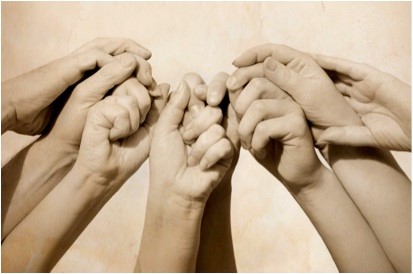 Recent Health Concerns:
Bea Kline, Walter Dean, Lucille Bartell, Carol Freimark, Blakely Price, Adam Lohman, Bonnie Kreager, Amy Boyer, Connie Maike, Dale Jess, Sandy Wegman, Phil Fehr, Dorothy Grau, Jeannie Tabbert, Dave Young, Matt Winke, Diane Quick, Heather Dewitz, Lyle Peters, Marvin Grau, John Rust, Marge Zak, Shelley Asmus, Luane Tipton, Mary Benner, Bill Coyle, Susan Knust.
Individuals who are chronically ill, in rehabilitation, or experiencing some special need:
Helen Anson, Sis Apling, Dave Baldwin, Charlotte Beier, Willie Foss, Gary Harder, Ken Harvey, Carl Hepner, Dennis Jackson, Fred Kohlman, Elijah Magoto, Patricia Medlin, Becky Minick, Joyce Nixon, Reed Oestreich, Fredrick Peters, Janet Price, Gaillard Risch, Bill Ryf, Noah Seibert, Jillie Snyder, Kathy Tribble, Carolyn Watson, Doris Wendt.
Blanket Tying

Coffee Hour

Medical Equipment Closet
St. John's Medical Equipment Closet was started this year to help match and supply donated medical equipment to those who have a need for it. This ministry collects equipment donations, cleans and checks them, and makes them available to anyone in the community who has a need. Equipment is available at no cost and is not a loan. We do ask that when the receiver no longer needs the equipment, it be passed along to bless someone else (or it can be returned to St. John's). Examples of available equipment include: wheelchairs, walkers, canes, crutches, bedside commodes, shower seats, elevated toilet seats, bed rails, disposable hygiene items (pull-ups, bedpads)…
If you, or someone you know, have a need for medical equipment, please call St. John's church office at (419) 898-6474. We are open Monday through Thursday from 8:30-4:00 and Friday 8:30-12:00. If you have used equipment in good condition and would like to donate it, please bring it to the church at 122 W. Ottawa St. in Oak Harbor. If you have a large or unusual item to donate, please call first to be sure we are able to accept it.
Helping with the Community Garden

Watering Flowers/Landscaping

Via de Cristo

Missionaries
Cynthia Holder Rich: October 2020 July 2020 Advent 2020 video
Revs Rachel Eskesen & Zach Courter: June 2020
Military Personnel

(Please contact the church office if you would like to add anyone to this list.)
Curt Borjas, husband of Lindsey (Brooks), Marines, stationed in Virginia
Tessa (Tyburski) Campanella, daughter of Mary Green, Air Force, stationed at Ft Walton Beach, FL
Art Ceraldi, son of Doug & Joy Ceraldi, Navy, stationed in Bremerton, WA
Steve Cox, husband of Holly (Garza) Cox, Air Force, stationed in Abilene, TX
Chris Grau, son of John & Kathy Grau, Navy, stationed in Virginia
Steven Johnson, nephew of Cheryl & Jim Sandrock, Army, stationed at Fort Campbell, KY
Tyler Krieger, grandson of Ron & Margie Krieger, Air Force, stationed at Offutt AFB, NE
Brian Lange, nephew of Glenna Hetrick, Air Force, deployed to Japan
William Loosier, grandson of Ben Chio, Alabama National Guard
Jacob Mattimoe, son of Chuck & Laura Mattimoe, Army National Guard
Brady Peters, brother of Donovan Peters, Navy, stationed in Florida
Clark Rutledge, son of Kevin & Michelle Rutledge, Air Force, deploying to Middle East
Kyle Rutledge, son of Kevin & Michelle Rutledge, Air National Guard, with Red Horse in Mansfield, OH
Douglas Seeger, grandson of Elaine Young, Air Force, stationed in Virginia
Thomas Schnitker, grandson of Rose Mary Weirich, Air National Guard
Jason Sims, nephew of Carlos Mincheff, Army, stationed in Louisiana
Caleb Turco, grandson of Connie Fabian, Army, stationed at Fort Rucker, AL
Dominick Vidal, son of Joe & Pamela Vidal, Marines, stationed at Camp Lejeune, NC
Konner Witt, son of David & Lu Ann Witt, Air Force, stationed at Ft Walton Beach, FL
Thomas Witt, son of Jim & Sharon Witt, Air Force, stationed in Dover, DE
Niki (Reau) Zellner, niece of Randy Kohlman, Navy, stationed in San Diego